Don't get me wrong, I love my 24″ iMac. I love it. It helped me get through my busiest days at work, and I don't regret spending the money on it – even though I could have chosen more affordable options.
But would I give my life to defend it? Not at all. Not casting a shadow on Apple…actually, yes, casting a shadow on Apple… 24-inch iMac (2021) may have been an attractive kit, and it's one of the best Macs out there right now, and without a doubt the best all-in-one. But for an expensive one, Apple engineers could have done a better job with the design.
Within the first week with mine, I had already noticed some of its glaring flaws, flaws that I really doubt not a single person at Apple noticed and said anything or sent a note. For example, omitting any semblance of height adjustment was a bizarre decision – it's a basic function of most displays, after all. Don't even make me start with a basic setup. Heck, even my mid-range model sometimes struggles with multitasking or batch exporting high-res edited images in Lightroom.
But rumor has it that it's new iMac 2023 is coming, and the upcoming WWDC 2023 conference will be the starting point. If these rumors are true, I sincerely hope that Apple has used the two years since the launch of the last iMac to put it together.
Here are seven things I expect to see on the alleged 2023 iMac.
More ports, available ports
While I realize AIOs are based on minimalism, there is no excuse for the way Apple has taken this to the next level with its ports. The base model of the 24-inch iMac (2021) only had two Thunderbolt 3 ports. Two. And while it added two USB-C ports to the mid-range and high-end models, it's still not enough, especially for consumers who want to use it for work or content creation.
In theory, this makes sense, especially since both the Magic Keyboard and Magic Mouse connect to it wirelessly. However, in the real world, Apple just couldn't make Thunderbolt 3 a reality despite its best efforts. Not yet, anyway. That's why it brought back an SD card reader and HDMI port to its Pro laptops, and why it needs to bring more ports (and an SD card reader) to the desktop, which is pushing both professionals and casual users.
I would also like to see at least two of them placed on the front or side. I also understand why Apple has placed the ports on the back and out of sight – it's all about presentation, after all. But accessing them is so annoying. It would be nice if Apple made two of these available so that users don't have to reach out and see if they want to quickly connect another device or peripheral.
Better ergonomics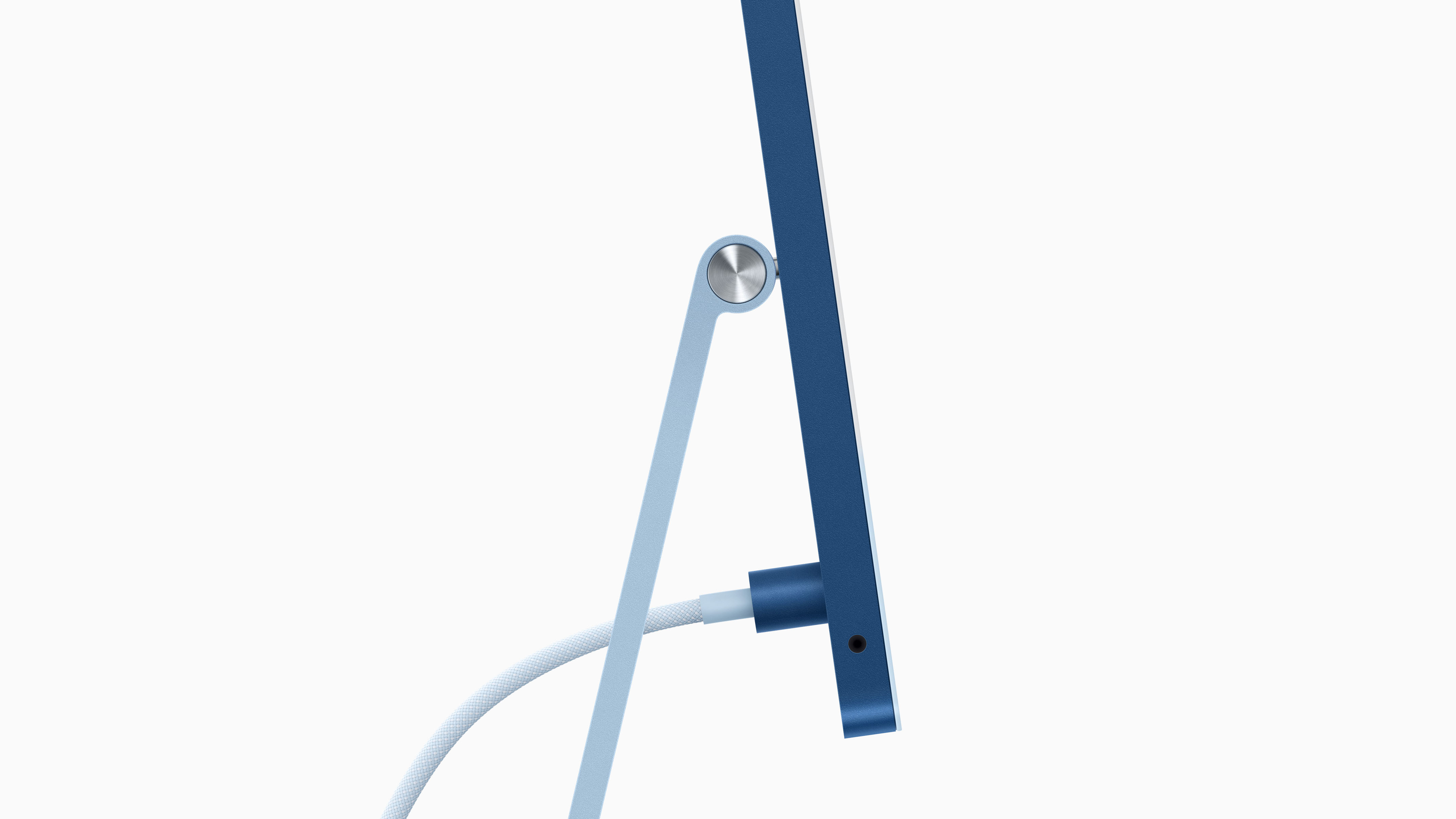 There are no ports that I can force to overlook, especially since the best USB hubs are on hand to alleviate this problem. The most annoying thing about the 24-inch iMac (2021) is the lack of adjustment and articulation.
The display has some tilt up and down, but that's pretty much it. The only way to adjust the height is to invest in a monitor mount – or stack some textbooks under it if you're cheap, and when you turn around, you turn the whole damn computer around. That last part is by design, but it's still pretty nasty, especially if you're borderline obsessive-compulsive like me.
I can't stress this enough: if Apple wants people to keep buying its products, it needs to help minimize workplace injuries by improving the ergonomics of its products. If the 2023 iMac does indeed arrive, I want to at least see proper height adjustment built in.
Faster operation even in basic configurations
Thread! For a computer that Apple touts as a tool you can use for studio work, content creation, and other intensive workloads, the iMac 24-inch (2021) really isn't all that powerful unless you opt for a higher-end model or upgrade RAM up to 16GB.
I have a mid-range model with an 8-core CPU, 8-core GPU, and 8GB of memory which was more than enough for my usual photo editing needs in Lightroom, which typically involves editing 10-15 high resolution RAW images and exporting them as high-resolution JPEG files that I harassed Apple customer support about it within a month of purchase. When I do the same editing effort while streaming a show, it's even worse.
If you want to use this for more intensive workloads, it seems like you'll have to pay a little more and upgrade to 16GB of RAM, or just get the highest possible configuration, which costs nearly $2,000 / £2,000 – not very consumer friendly.
For the next iMac, I'd like to see Apple actually deliver what it promises without forcing people to upgrade. Give us faster performance with lower configurations; we already pay a lot for it.
A more affordable price
Or at least make it more accessible. The 2021 model starts at $1,299 / £1,249 / AU$1,899, which is designed for the rich, and in this economy, paying so much for a not-so-powerful kit isn't really ideal. I paid $1499 for my mid-range model and didn't feel like I was getting the performance I expected for the price.
People now want the best value for money over buying the newest and most attractive device. If Apple isn't going to give us faster lower configs, at least make it so we get a lot of bang for your buck. Instead of a starting price above $1,000/£1,000, why not follow the example of Lenovo and Dell and go below?
Face ID
Both the mid-range and high-end models of the 24-inch iMac (2021) come with the Magic Keyboard Touch ID version, but that's another sore point for me because damn it only worked half the time. If your finger is even slightly damp, it won't work. It's the most unreliable fingerprint reader I've ever used – but that's a whole new topic for another occasion.
What I really want to see in the next iMac is Face ID. Many budget Windows laptops seem to beat Apple when it comes to facial recognition login, and that's not a good thing. Even Apple's Pro-level MacBooks don't have it, which seems almost awful.
If Apple wants to keep up with its rivals, it needs to stop fooling around and start working together by bringing Face ID to its Mac family, including the next iMac.
A mouse that you can charge and use at the same time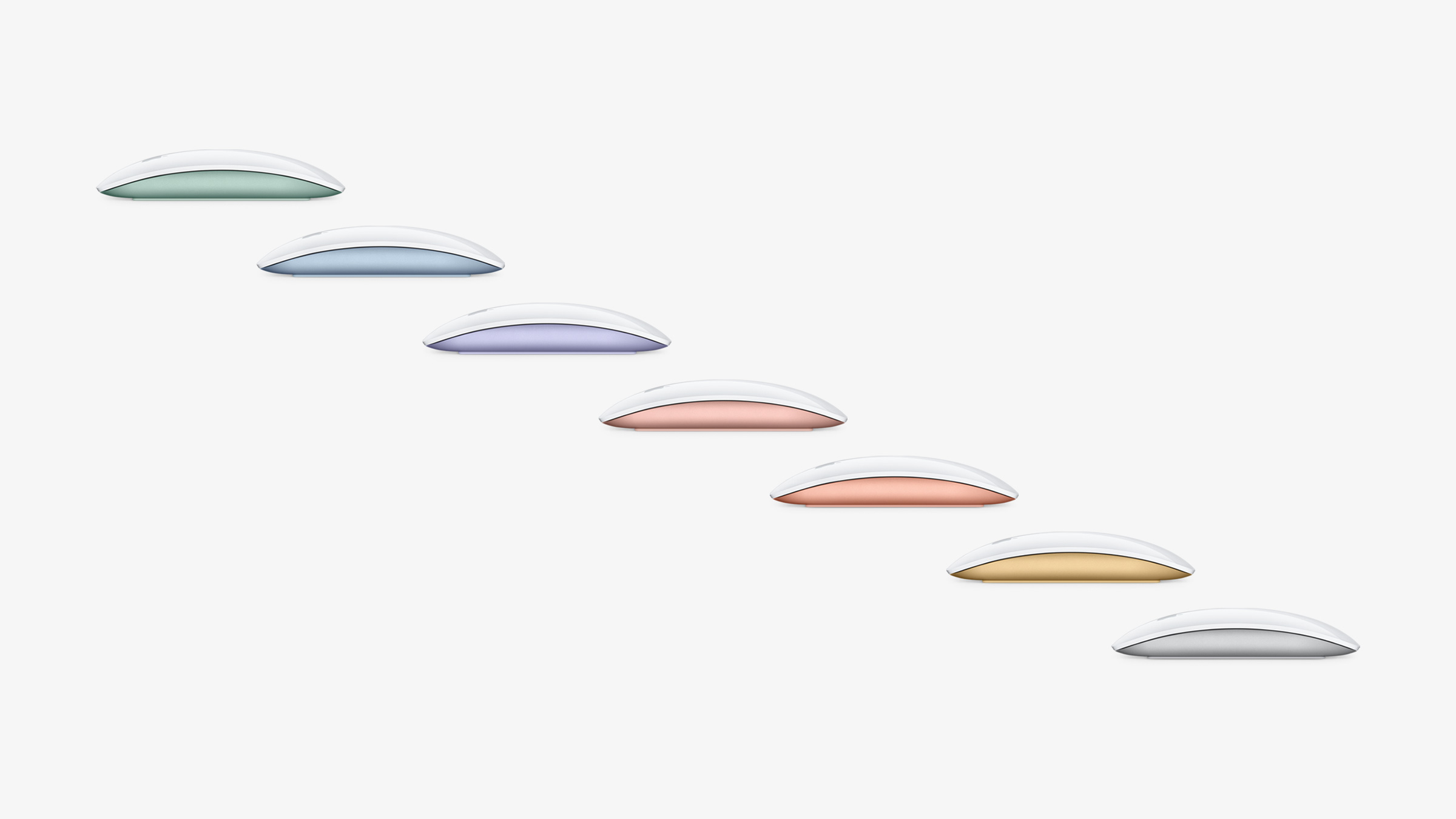 I don't even know what Apple was thinking when they introduced the Magic Mouse. It's a fantastic mouse, just to be clear, but it has a ridiculously huge flaw that, for some odd reason, no one at Apple ever vetoed.
If you haven't used a Magic Mouse before, I'm talking about the charging port, which is on the bottom of the mouse, which essentially renders the mouse useless while charging. I find it hard to believe that throughout the entire development of this mouse – from design to quality control – no one ever said, "Hey, there's a better place for this charging port. Let's fix it.
I wish Apple would overhaul both the Magic Keyboard and Magic Mouse, especially since they are long overdue. But more specifically, I want it to fix that port placement and make the keyboard's Touch ID reader more reliable.
Larger display
It's just a bonus, really. I'm pretty happy with the 24-inch display on my iMac – and I say that as someone switching from that to 40-inch displays in a Windows setup. However, I wouldn't mind the extra screen real estate either, especially if Apple is largely sticking to the current size of the AIO – though there are rumors that the manufacturer is also planning to revive its larger 27-inch model.
I'm sure many iMac users would prefer a larger display though, and it would be good if Apple catered to their needs. Especially since when it comes to new technologies in general, it seems to be eating the dust of its competitors.