When it comes to portable, durable party-ready speakers, very few models can boast the extra whistles, bells, inputs and features of Sony options – even the best Bluetooth speakers. The all-new SRS XV800 is no exception.
What is this? Large speaker with Bluetooth 5.3 (but no LDAC), five tweeters and dual, not round, not square, more curved rectangular Sony X-Balanced speakers. Two of these tweeters are located on the top near the touch control panel, one at the base and two on the back of the speaker. You also get an ambient light show, a sensor that detects its orientation and thus better adjusts the surround sound, a karaoke input (read: microphone) and more you can use for your guitar, an optical input for Sony's unique TV sound amplifier mode and a USB port for local files.
There's a Mega Bass button (it's Sony hardware, after all), a 25-hour battery claim, and Party Connect support, meaning you can daisy-chain up to 100 Party Connect-enabled speakers for a serious sound (and light show) boost.
Oh, and Sony says if you're in the karaoke mood, there's even a two-track voice mode to help bring out your dulcet tones.
any restrictions? While you can stereo pair two XV800's while using Bluetooth for a party or your favorite playlists (it's rated IPX4 so it'll survive a healthy dose of maternal nature), since the TV mode is handled via optical, you can't create a stereo speaker setup for your TV.
Opinion: Whether or not you like its wheels, this Sony beast looks ready to play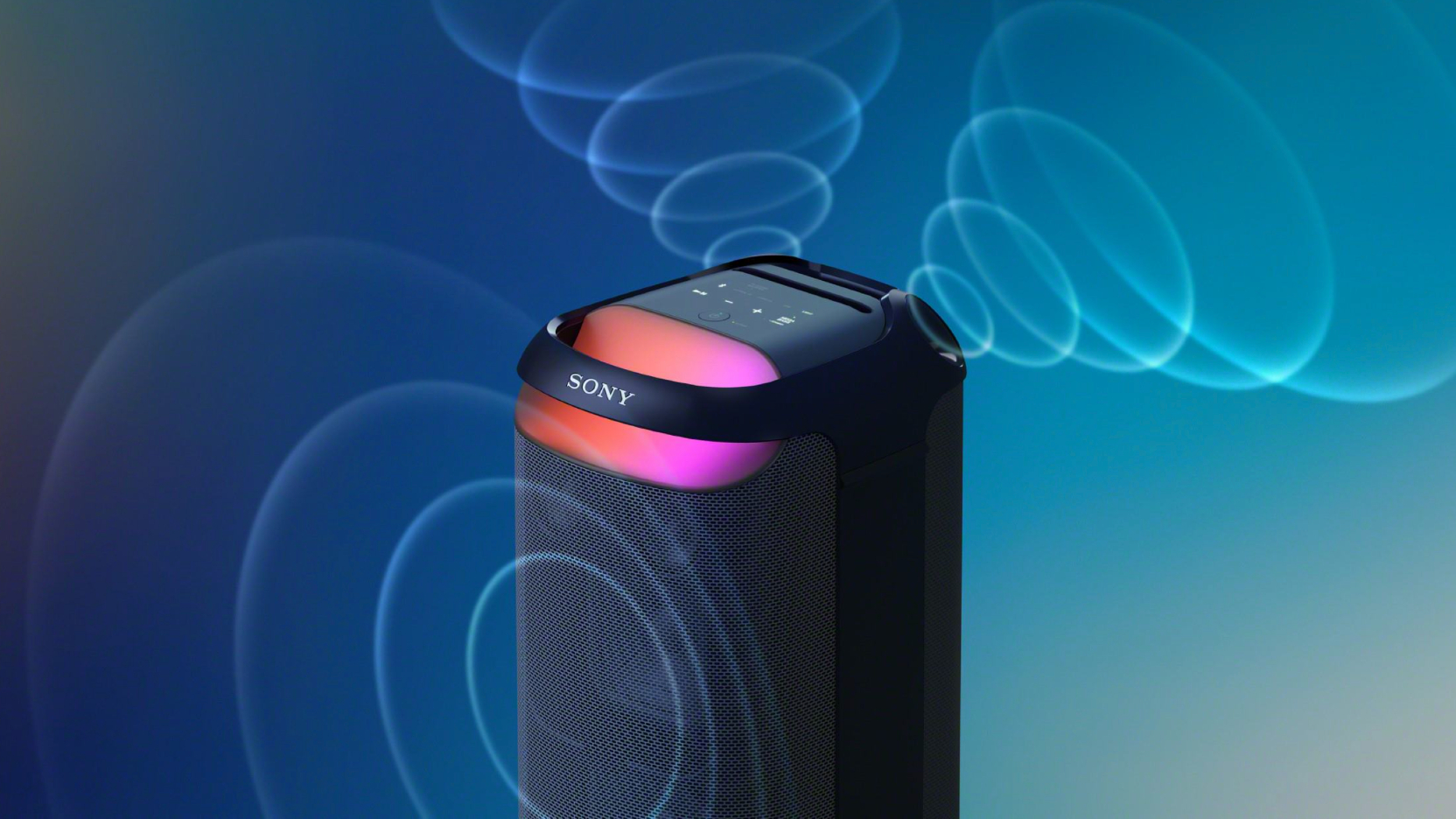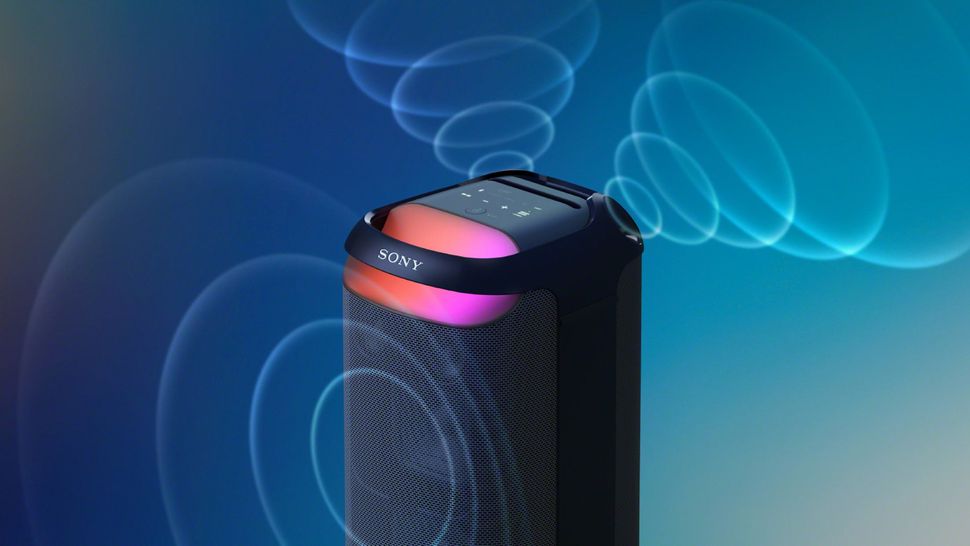 I'll be honest: it looks a bit like what the British call a bin on wheels (we take them outside on garbage night for the garbage collectors to empty them. Then we take them back to our backyards) – the aesthetics didn't help with the handle and actual wheels. But this is where I stop knocking. Because on paper I really like the SRS XV800.
True, Sony's Bluetooth speaker output never seems to match the staggering success of the WH-1000XM5 and WH-1000XM4 over-ear headphones or the WF-C700N and WF-1000XM4 in-ear headphones. year.
Like most Sony Bluetooth speakers, the SRS XV800 supports not one but two apps – Sony Music Center and Fiestable. I don't have enough words to go over all the extra benefits and double-take features you'll find between the two for this speaker, but they'll make for some fun afternoons – think of color swatches for your perfect party lighting, DJ sound effects, Motion Control (to change playback with different phone movements) and karaoke features like echo and voice change, for starters.
Where other speakers have a basic app that might as well say "Here it is, here's a picture – oh, you're connected" and done, the Sony speakers offer features you may never find or need, but I like knowing they're there. And when it comes to connectivity richness and seamless deployment, this thing already scores big.
How does it sound? I can't say yet. But I can still see him being brought to a party nearby soon…